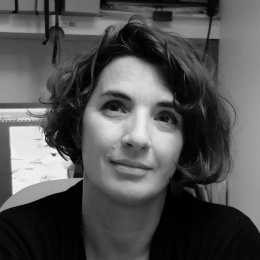 In 2009, the artist Tal Waldman won the Jules Pansu prize in partnership with the city of Paris for the creation of a wall tapestry cartoon.
Trained in art and architecture, Tal Waldman is a global artist inspired by the different cultures encountered during her residencies and studies in Israel, India, Germany, Greece and Paris where she lives.
After international and multicultural studies of art and architecture, she worked in the offices of notorious architects such as Jean Nouvel, Christian de Portsamparc and Jean-Paul Viguier. In 2006, she decided to devote herself to her art and since then she divides her time between pure creation, research and publishing.
Charged with a strong personal story, the artist evokes in her art themes such as uprooting, identity and collective memory, but also themes related to a moderate and attentive relationship to the environment physically and spiritually.
The Jules Pansu house, in partnership with the city of Paris, launched a competition in 2009 for the creation of a wall tapestry cartoon, the objective of which is to offer a contemporary look at tapestry making it possible to enhance the full variety of techniques related to this know-how.
Tal Waldman won this competition with a cartoon entitled Le jardin de la création.
Absolute creation, the creation of life, merges with the mythologies of the garden, the Garden of Eden and the pagan garden as places of creation and life. A personal mythology is thus created: "The garden of Tal".