Inspiration, creation and transmission are at the heart of Jules Pansu's know-how.
Each step, from the initial concept to the end product, must follow the guidelines that our designers have imagined with originality to transpose into fabric the story they want to tell.
Our influences
The creative studio, free and daring, draws its inspiration from its environment. First of all, from the company's archives, which contain thousands of drawings that have accompanied Jules Pansu's development over the years, and then in everything that surrounds our designers
Travel, exhibitions, history, French heritage and cultures from elsewhere are all inexhaustible sources for working on one's imagination and telling a story through textiles.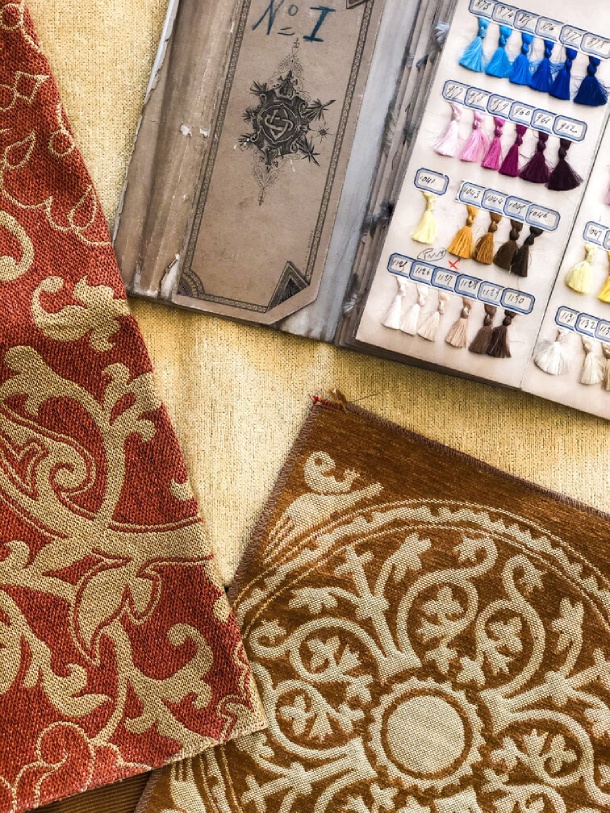 Fibres and colours
The material and colour enhance a creation, they give it life. The choice of fibre and colour is crucial to create rich effects to arouse the senses and convey emotion. Thus, cotton, linen, wool and other fibres, each with their own specificity, will bring character and brightness to our textiles.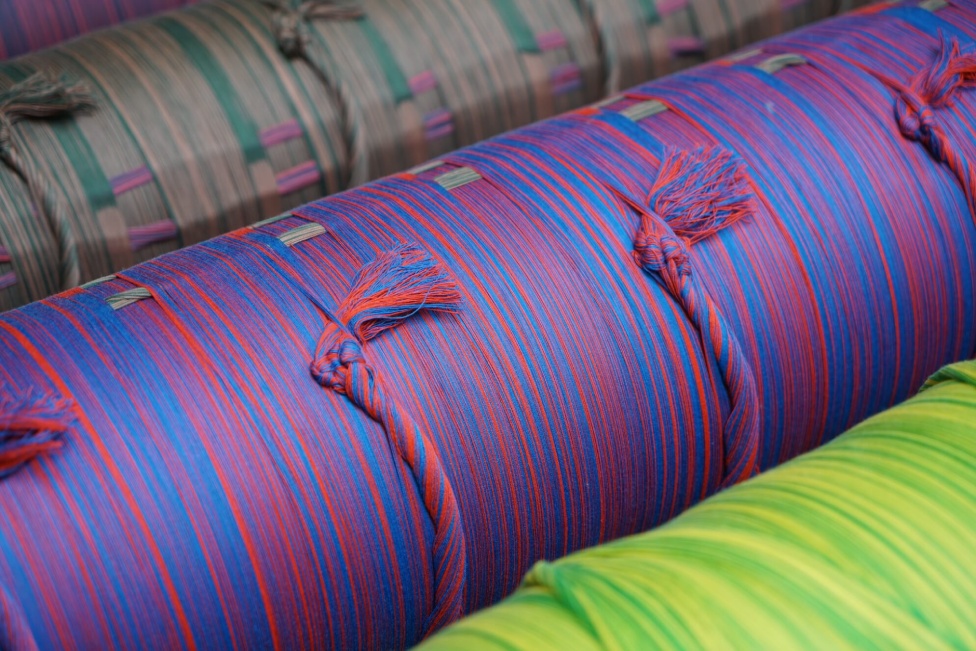 The manufacturing workshops
Our Tissages de la Lys manufacturing workshops are located in the Hauts de France region, in Halluin. Since 2012, they have been awarded the Entreprise du Patrimoine Vivant (EPV) label, a state label rewarding traditional and industrial know-how of excellence.
Our tapestries, cushions and fabrics are made on jacquard looms. This technique makes it possible to weave complex patterns that can include up to several thousand warp threads, each thread being individually controlled, by interweaving them with the weft threads to achieve an infinite number of weave effects, giving all this richness to the fabric.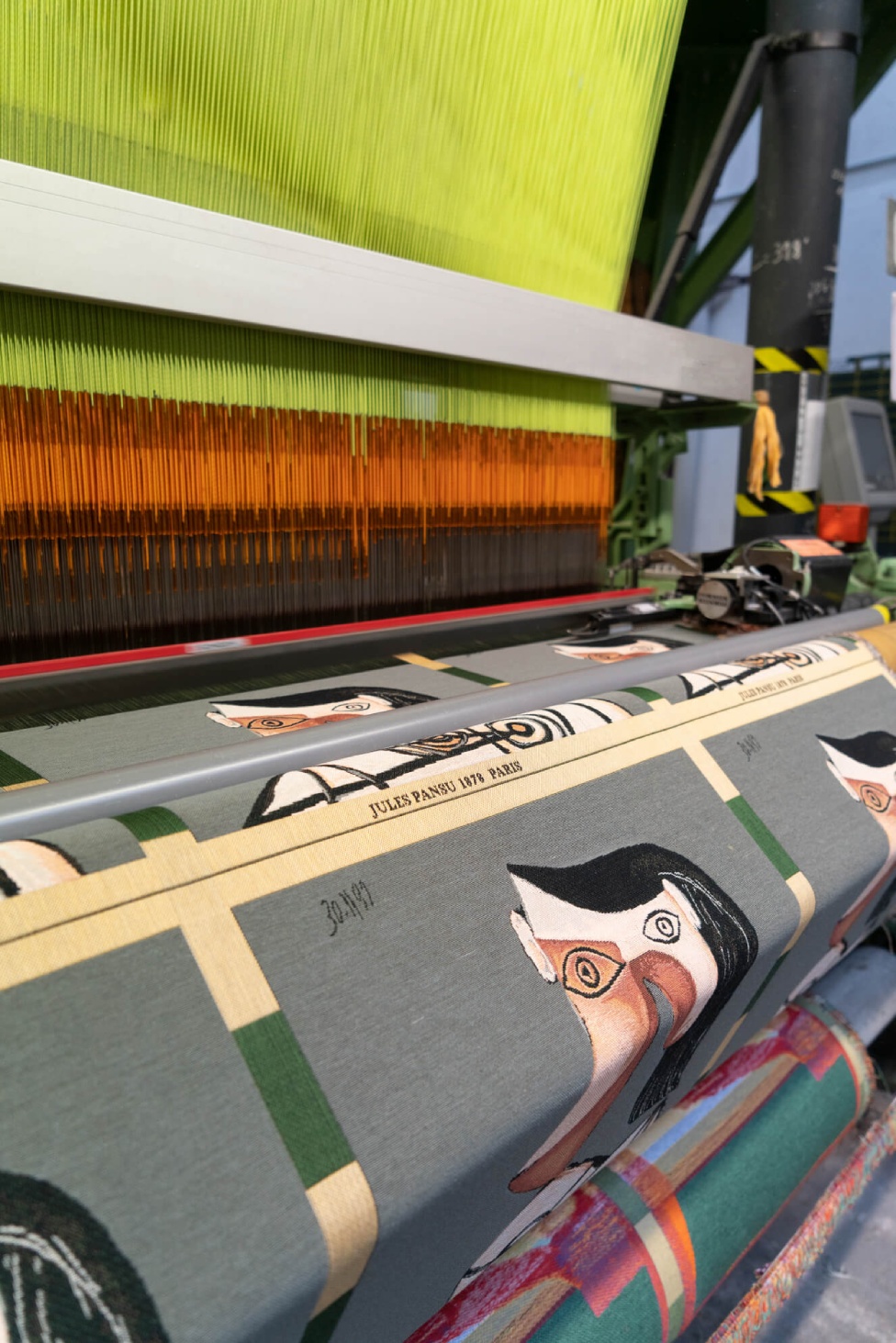 Gestures handed down from generation to generation
Textile craftsmen, our collaborators experts in their field transmit with passion their knowledge and know-how so that the art of jacquard weaving endures. Thus, each weaver, knotter, warper, stitcher, and seamstress contributes to the preservation of a local heritage.