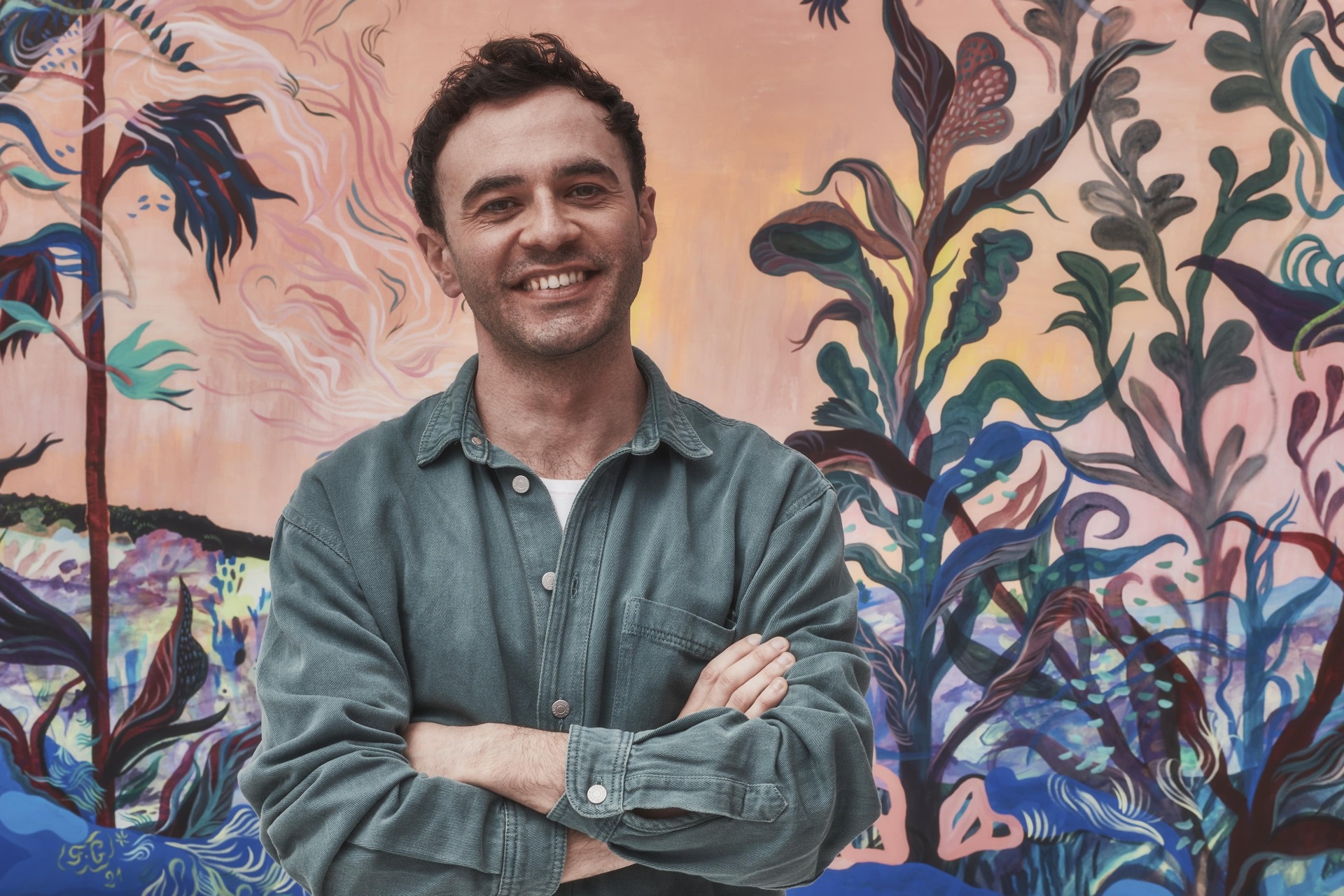 Florent Groc is an artist and painter. Born in Marseille in 1987, one of his favorite subjects remains the hinterland of Marseille where he spent his childhood.
To him, every landscape is an enigma to be solved, and he explores this mystery in his drawings and paintings.
Beyond mere contemplation, there is a theatrical and cinematographic dimension in his paintings. Through an anatomical dissection of the scenery, the artist approaches his work as if he were building a setting where he divides up space to better understand it.
There is something very positive, fresh and at the same time dramatic in his pictures.
The refreshing and pop colors reveal his own personal and critical view on the alien, geometric and superficial architecture of the French Riviera and the almost dreamlike forms of the Provençal landscape. There is no room for realism in his works.
Florent Groc paints a narrative description, where he leaves it up to the spectators to make their own interpretation of the world around them.
©Florent Groc / Jules Pansu
Photo ©J-C Lett / Courtesy of the artist & Double V Gallery.