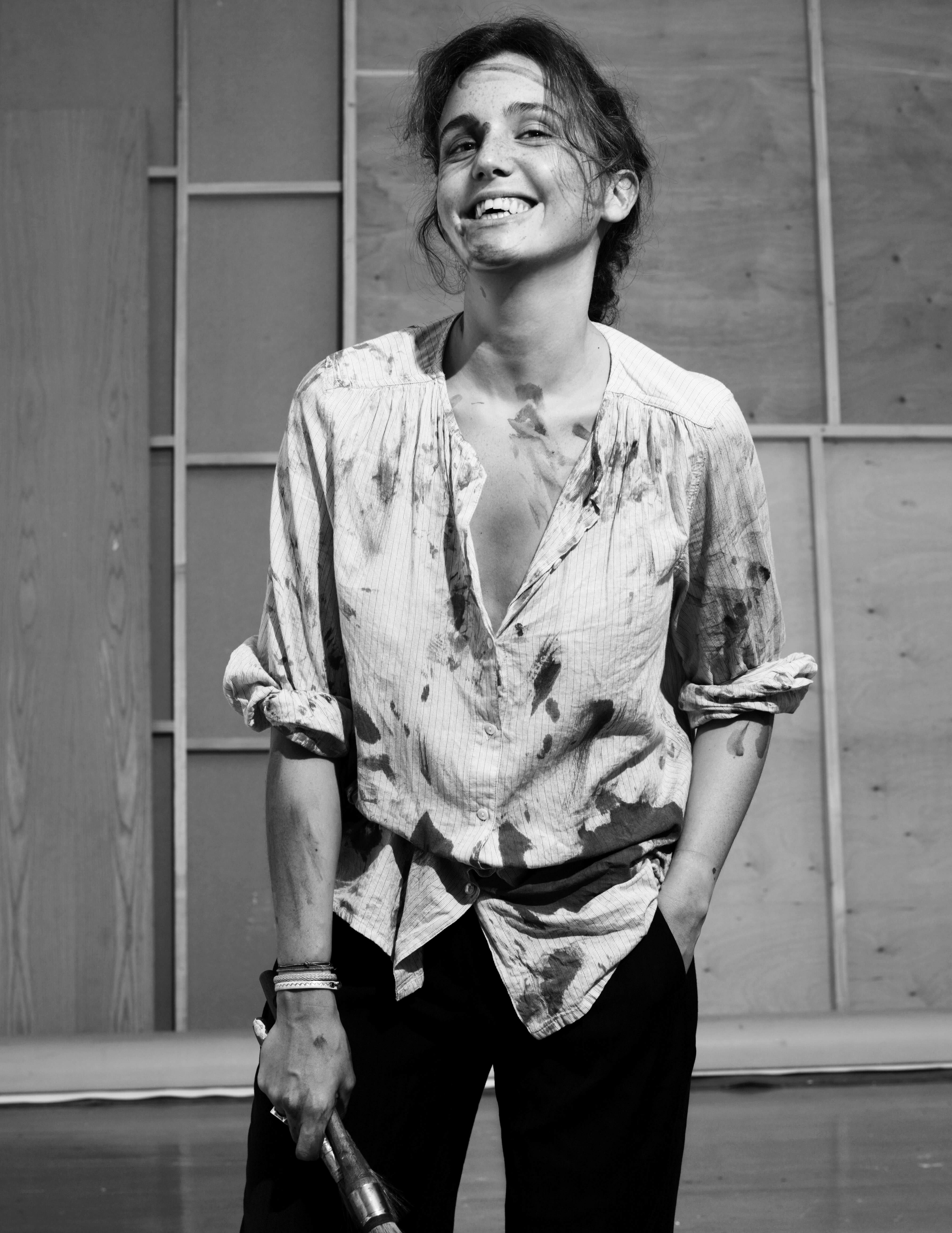 Together, the artist painter Ara Starck and the Jules Pansu Company weave poetic stories, between art and design.
In her paintings, Ara expresses her feelings and narrative style on Human interactions.
These exchanges are pictured in an abstract way, sometimes surreal. In her work, it is both a guiding line and her guide.
Multidisciplinary and unclassifiable artist, Ara is passionate about painting on monumental canvases. The collaboration with the Jules Pansu Company allows her to enter a smaller frame : a Collection of 6 cushions available in size 45x45cm.
Her relationship to colors is important, strong and rich, to the point of sometimes losing herself, but only to purify and better take them back.
She creates an imaginary world where play on words mix with optical distortions to involve the spectator : three-dimensional drawings that change according to the viewpoint when you look at them, simple lines of movement that symbolize life.
©Ara Starck / Jules Pansu